National Accounts
Form A Partnership With The Leader In Document Imaging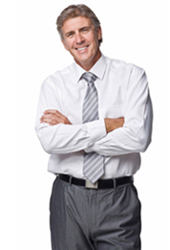 In a world of corporate powerhouses, Toshiba stands as a technological global leader. Ranked by Fortune Magazine as the 8th Most Admired Electronics company in the world for 2011.
Toshiba is committed to providing leading-edge document imaging and information workflow products and services that exceed expectations and deliver unsurpassed gains in productivity. As the Managed Print Experts, we understand that our customers rely on us as valued business partners to provide real-world solutions to all their print management needs. We are helping businesses cut costs, secure their documents, work more efficiently and reduce their environmental footprint.
Worldwide Leadership
Toshiba recognizes the tremendous growth and potential of the copier and printer market both in the U.S. and overseas. Through Toshiba's National Account Program, we have invested heavily in the global infrastructure and resources needed in order to support our multi-national customers. Coupled with our extensive equipment portfolio and document solution expertise, this international reach allows us to be a major player in this market on a truly global scale.
Toshiba's global program offerings include standardized solutions, consistency of service, a centralized point-of-contact, and attention to local requirements. We have an infrastructure of sales, service and support offices throughout North and South America; Europe; Asia, Middle East, Africa; Australia and New Zealand; as well as a network of service providers at over 500 locations in the U.S. alone. All team members continually share information, both locally as well as globally. This open line of communication means that whenever a customer needs information about our products or services regardless of location, Toshiba is fast to respond.
Toshiba multifunction devices are used in more than 130 countries, and going forward we are expanding our sales and service offerings into other emerging markets. For example, we continue to bolster our sales presence in Brazil, Russia and other markets. Our products have long been the preferred choice in North America, Europe and Japan, and we boast the top shares in China and India.
This global perspective is based on our parent company's over 130-year tradition of excellence in the high technology industry. Toshiba Corporation is the eighth largest electronics/electrical equipment company in the world, with more than 160,000 employees across the globe and $68 billion in annual sales.
Add to this Toshiba's strong commitment to research and development programs. In an average year Toshiba is awarded more than 5,000 patents, many of which find their way either directly or indirectly into our multi-functional office solutions products.

For more information regarding Toshiba's National Account program, please click here to contact a representative.