A Message From Our Management
Scott Maccabe, President & Chief Executive Officer, Toshiba America Business Solutions, Inc.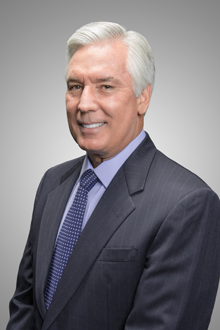 At Toshiba, Leading Innovation isn't just our tagline; it's who we are and what we stand for. We've been on the cutting edge of technological innovation for more than 130 years. Toshiba's pioneering efforts include the introduction of notebook personal computers and high definition DVD players and recorders, plus contributions to advanced innovations in medical imaging, microchips and multifunction copiers/peripherals (MFPs).
At Toshiba America Business Solutions (TABS), we're proudly continuing that legacy of technology innovation by providing award-winning document imaging and production products to businesses across the U.S. As the Managed Print Experts, we understand that our customers rely on us as valued business partners to provide real-world solutions to all their print management needs. We've combined our people and our technology to help our customers cut costs, secure their documents, and work more efficiently. And if there's one thing every business can use right now, it's managing to do more with less.

Beyond our technological advancements, we are equally proud of our commitment to the environment. From our greener manufacturing practices to our Encompass Green Reports, Toshiba is a recognized environmental leader. And these programs do more than just help save the planet, they also help our customers save money.