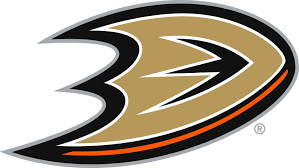 Toshiba America Business Solutions today announced it is the official document solutions partner of the Anaheim Ducks. The multi-year partnership equips the National Hockey League team with Toshiba's industry-recognized e-STUDIO™ multifunction printers (MFPs) featuring Elevate™, a new technology that enables Toshiba MFPs to provide a custom-designed user interface for clients.
Toshiba MFPs will improve productivity and workflow for Anaheim Ducks' personnel throughout the team's Honda Center home, corporate offices and nearby Anaheim Ice training facility. Toshiba's e-STUDIO print fleet will be deployed across the team's functional areas from operations and the executive suite to the marketing department and press box. Whether producing high quality promotional materials, team and player statistics or game day food and beverage menus, Toshiba solutions will help manage the team's entire array of document needs year round.
Toshiba's Elevate, included in the Anaheim Ducks' new print fleet, will simplify many of the multi-step document applications the team's staff commonly performs. Elevate will enable the Anaheim Ducks' staff to quickly and easily address their document needs while completing sophisticated tasks at the touch of a button.
"The Anaheim Ducks are excited to partner with Toshiba America Business Solutions as the official document solutions partner of the Ducks," said Bill Pedigo, Chief Commercial Officer for the Anaheim Ducks. "Toshiba continues to provide top of the line business solutions and shares the same commitment to quality as our organization. We look forward to this partnership and utilizing Toshiba's premium products and services."
"We are thrilled to become the official document solutions partner of the Anaheim Ducks," said Bill Melo, Toshiba America Business Solutions chief marketing executive. "They have provided an elite level of hockey that fans have enjoyed for many years. We look forward to collaborating with the Anaheim Ducks and providing them with the products and services required to manage their document management needs."
About Anaheim Ducks Hockey Club
The Anaheim Ducks finished their 24th season in their 2016-17 National Hockey League campaign. The club was born in 1992 and played its first-ever game on Oct. 8, 1993 at Honda Center (then Arrowhead Pond of Anaheim). One of 30 NHL franchises located throughout the United States and Canada, the Ducks have played to over 90% capacity crowds in their history at the 17,174-seat Honda Center. On June 20, 2005, the Ducks franchise was purchased by Orange County residents Henry and Susan Samueli. By securing the first Stanley Cup championship in franchise history in 2007, the club also became the first team from California to win hockey's ultimate prize. The Ducks have reached the Conference Finals five times (2003, 2006, 2007, 2015 & 2017) and the Stanley Cup Final twice (2003 & 2007). The club clinched its fifth consecutive Pacific Division title and sixth in franchise history (2007, 2013, 2014, 2015, 2016 & 2017) last season. Anaheim has qualified for the playoffs ten times in the last 12 campaigns.
About Toshiba America Business Solutions, Inc.
Toshiba America Business Solutions (TABS) provides multifunction printers, managed document services and digital signage for businesses of all sizes throughout the United States, Mexico, and Central and South America. The company's award-winning e-STUDIO™ copiers and printers provide quality performance with the security businesses require.
Complementing its hardware offering is a full suite of document workflow, capture and security services including Encompass™, the company's industry-acclaimed Managed Print Services program. Encompass enables clients to print less and optimize workflow while improving energy efficiency.
TABS' Ellumina™ digital signage offering includes all of the hardware, software and services needed to implement dynamic and interactive digital signage installations. TABS provides content creation and management, displays, integration, installation and project management services as well as financing for solutions ranging from a single screen to the biggest arenas and stadiums.
TABS comprises five divisions: the Electronic Imaging Division; the Toner Products Division; the Document Solutions Engineering Division; the International Division; and Toshiba Business Solutions.