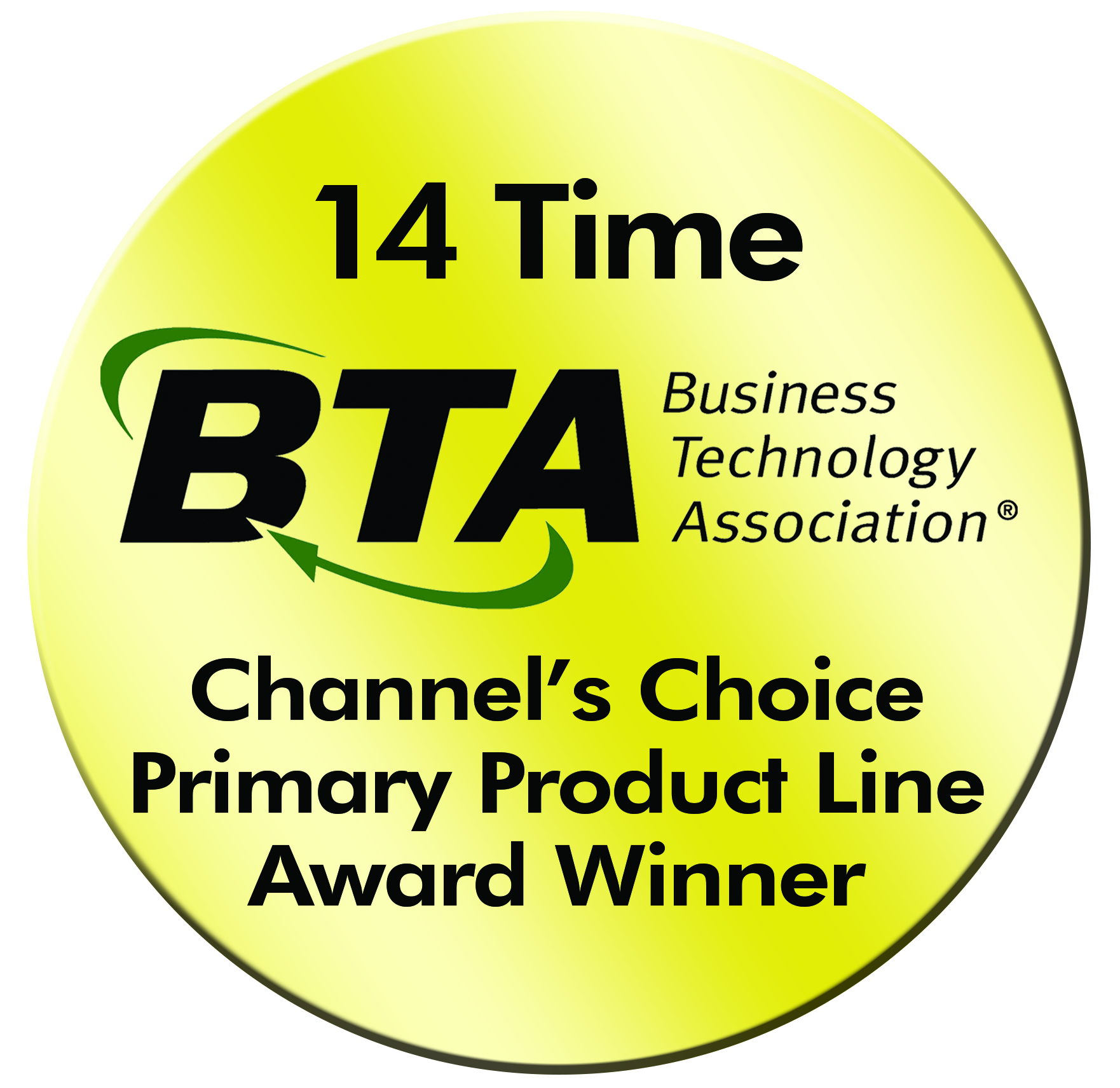 Toshiba America Business Solutions has won the Business Technology Association's (BTA) annual Channel's Choice Award in the prestigious Primary Product Line Provider category for a record 14th time. This honor also marks the 46th time Toshiba has been recognized with a Channel's Choice Award across all categories.
Winners were selected through ballots cast by independent office technology dealers across the United States. BTA, an international trade association serving independent dealers in the office technology industry, has been presenting its Channel's Choice Awards since 1989. "Since 1989, BTA has been recognizing vendors deemed to the most supportive of the dealer channel based on voting ballots cast by both BTA member and non-member dealers," said 2017-18 BTA National President Dan Castaneda. "We congratulate Toshiba for distinguishing itself among its competitors as the winner of the 2017 BTA Channel's Choice award for primary product line."
"We are honored to be recognized by the dealer community and the Business Technology Association for our 46th Channel's Choice Award," said Larry White, Toshiba America Business Solutions senior vice president of sales. "Our sales, marketing and operations teams are grateful for the opportunity to engage with an incredibly dedicated and professional team of dealer partners who are committed to providing the best experience possible for Toshiba customers."
About Toshiba America Business Solutions, Inc.
Toshiba America Business Solutions (TABS) provides multifunction printers, managed document services and digital signage for businesses of all sizes throughout the United States, Mexico, and Central and South America. The company's award-winning e-STUDIO™ copiers and printers provide quality performance with the security businesses require.
Complementing its hardware offering is a full suite of document workflow, capture and security services including Encompass™, the company's industry-acclaimed Managed Print Services program. Encompass enables clients to print less and optimize workflow while improving energy efficiency.
TABS' Ellumina™ digital signage offering includes all of the hardware, software and services needed to implement dynamic and interactive digital signage installations. TABS provides content creation and management, displays, integration, installation and project management services as well as financing for solutions ranging from a single screen to the biggest arenas and stadiums.
TABS comprises five divisions: the Electronic Imaging Division; the Toner Products Division; the Document Solutions Engineering Division; the International Division; and Toshiba Business Solutions.
About The Business Technology Association
Founded in 1926, the Business Technology Association serves office technology dealerships, resellers, manufacturers, distributors and service companies. Its core members — office technology dealerships — consult, sell and service hardware, software and supplies with the goal of helping businesses maximize their investment in devices and technology. Through the association's various educational programs, information, research, legal services, publications and guidance, BTA member dealerships are positioned to be the premier source of the office technology used by businesses throughout the United States every day. For more information on BTA, visit its Web site at www.bta.org or call (800) 505-2821.