Support

Avoid Fraud

Identify Toshiba Supplies

Thermal Barcode Supplies/Media
Why use Genuine
Toshiba Supplies?
Toshiba supplies are specifically designed to work in Toshiba products. Our demanding specifications, high quality standards, and vigorous testing ensure the highest-quality product that will work best with your equipment. Non-Toshiba-compliant toners and developers may cause higher consumptions levels, causing low toner yields and dirty equipment. Our supplies are specially designed to save you money over time, produce better results, and reap the benefits of our Toshiba Quality Commitment Guarantee.
The Toshiba Quality Commitment Guarantee is void on equipment that uses generic supplies.
Your local authorized Toshiba dealer can help you find the right supplies for your Toshiba product.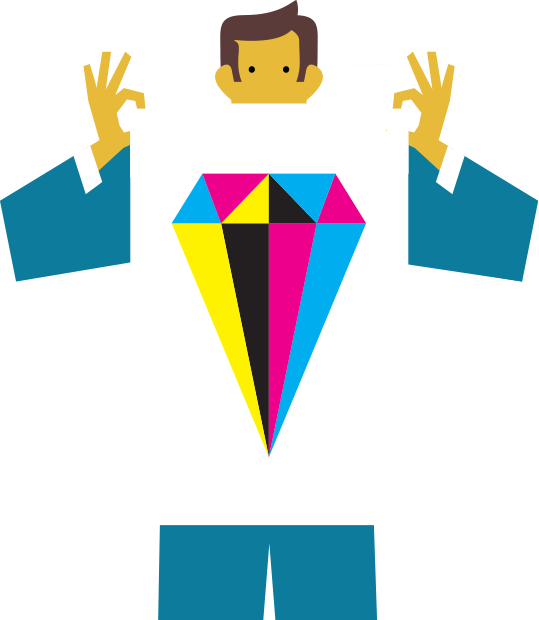 Avoid Fraud
1. Know Your Rights
If you receive supplies or bills for services that you didnt order, you are not obligated to pay. Do not return the unordered merchandise. Treat any unordered merchandise you receive as a gift. Its illegal for a seller to send you bills or dunning notices for merchandise you didnt order. It is also illegal for them to ask you to send back the merchandise if the seller offers to pay the shipping cost. Remember that a contract is nonbinding if the company misrepresented themselves to be your normal supplier.
2. Assign designated buyers and track your purchases
It is important to assign specific employees as buyers. Those buyers are the only ones that should be assigning purchase order numbers and ensuring that they are included on the invoice and bill of lading. They should also be responsible for sending a copy of the purchase orders to accounts payable.
3. Check all documentation before you pay the bills
Your receiving department should be checking to make sure that your purchase orders match the bill of lading. Brands and quantities should be checked closely and if they dont match it should be refused. Bills of lading should be forwarded to your accounts payable and further scrutinized.
4. Train your staff
Train everyone in how to respond to telemarketers. (Example: I am not authorized to place orders. If you want to sell something you must talk to _____ and to get a purchase order.) Establish a team of designated buyers, receivers and accounts payable reps, and develop standardized buying procedures.
5. Report fraud
Report office supply scams to the Federal Trade Commission website (FTCwww.ftc.gov - online complaint form) or toll free by phone at (877) FTC-HELP (382-4357); and your State Attorney General, local consumer protection office or Better Business Bureau, and your Authorized Toshiba Dealer.
At Toshiba, were working hard to protect our customers from potentially harmful counterfeit supplies. In the end, these counterfeits can cost you money and perform poorly. Please beware and be wise when ordering supplies for your copiers, printers, fax machines and MFPs.
There are five key areas where you can distinguish between genuine TOSHIBA toner cartridges and counterfeit:
Label
Logo
Embossment
Cap
Lot Number
Look for security barcodes added to the packaging and product: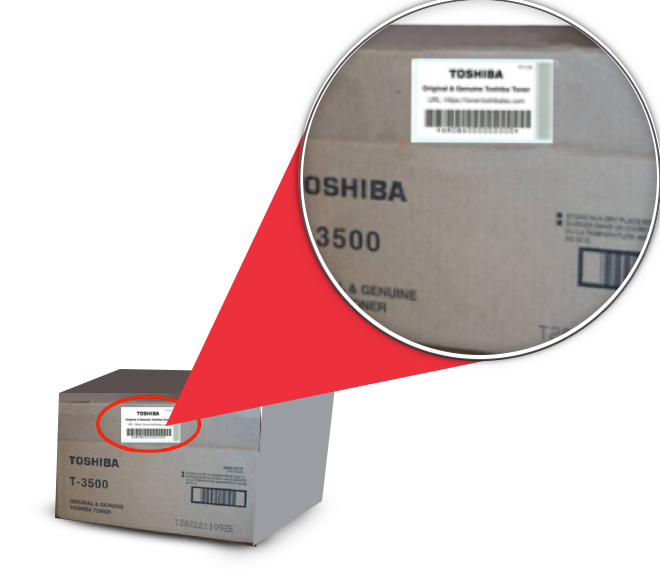 Perfect Solutions
To ensure you'll get the most out of your Toshiba barcode printer, we recommend using Toshiba-certified ribbons. We also support other printer brands and offer a variety of products for your business-critical labeling applications. From ribbons to labels, RFID tags to cleaning products, we have solutions for you. All of our products are rigorously tested and competitively priced to assure you are getting only the best for your thermal barcode printer needs.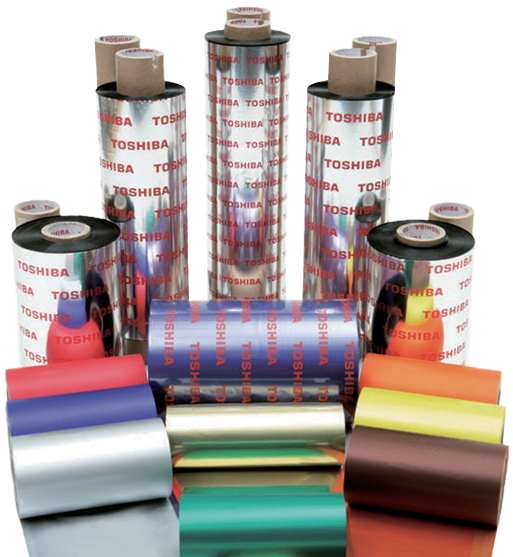 Interactive Product Tutorials
These tutorials will help you learn how to perform various user functions at your e-STUDIO device, including:
Copy Functions
Print Functions
Scan Functions
Faxing
e-Filing
Toner and Paper Replacement
Understanding Software and TopAccess
Troubleshooting
Special Functions
By Category:
Color Systems (6)
B/W Systems (10)
Previous Systems (26)

As of 2014, all Interactive Product Tutorials will be provided in HTML 5. Tutorials listed with this icon

are tablet friendly and do not require plug-ins to view.

All other tutorials require Flash Player 8 and above. Click here to access the latest version.
Electronic Invoicing

FAQs
Go Electronic
Sign up for paperless invoicing to help save your business money, time and trees.
To register for electronic invoicing and payment, complete the form by clicking on the link below.
You will need your Customer Site ID, which can be found at the top right of your Toshiba invoice.
Once you've submitted the form, you will receive a welcome email with a link to create a login and password to access the portal.

Sign Up Today!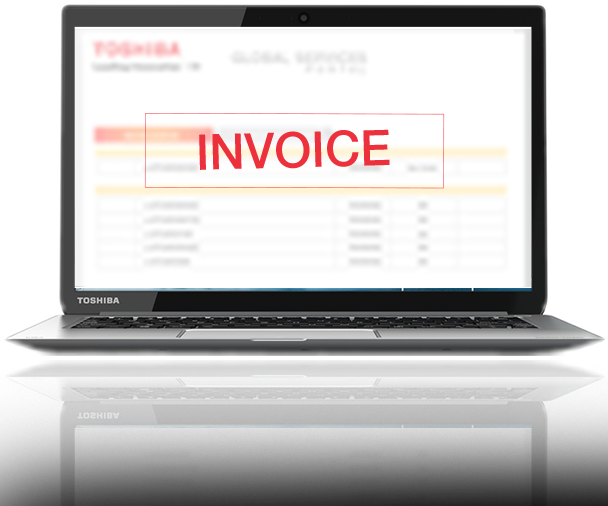 Q:
Why switch to electronic invoicing?
Gain 24/7 access to invoices
Reduce storage costs
Comply with government regulations in over 40 countries
Go green

Sign Up Today!
A:
You'll simplify invoice validation, and eliminate the need to process, file, and archive. If you are equipped with a vendor invoice automation solution, electronic invoicing removes the need to scan paper invoices for validation and integration into your ERP system.
Quickly and easily access, review and download your invoices anytime online via the Web portal.
Reduce your storage costs and save space by electronically archiving your invoices. Take advantage of secure archiving for up to one year at no additional cost.
In certain countries, for electronic invoices to be valid, they must be archived in electronic format and include an electronic signature. We help ensure that all your electronic invoices are in compliance with government regulations.
Take an active role in the move to go green! Reduce your organization's overall impact by eliminating paper, conserving resources, consuming less energy, and supporting sustainability.

Did you know that it takes 25 trees to produce one ton of paper, which equals 400 reams or 200,00 page? Act responsibly—consider the environment and convert to electronic invoicing.