Ellumina Digital
Signage Services
We understand how rapidly the digital display market is evolving, that's why our digital signage experts are ready to help you navigate through it from start to finish. With our Ellumina Digital Signage services, we offer everything from content management to design and implementation with different levels of customization. We'll work with your business to help you deliver the right message to the right place, at the right time, and for the right price.
We offer everything from indoor and outdoor digital displays, video walls, interactive touch panels and QSR menu boards to custom-designed interactive customer experiences. Your digital signage will be supported by powerful technology platforms to help you manage content. Learn more about the services our experts can offer.
Interactive

Virtuoso

MoFoto
Toshiba's digital solutions can help you deliver engaging interactive experiences for your customers. By using the latest touch-screen technology and offering an appealing self-service experience, you can take users from passive to active in an instant. Our team of experts can assist you from initial consultation to design to content creation, and all the way to implementation. Our team works with each client to build an engaging customer experience that helps drive sales, educate, inform or entertain, depending on your objectives. It's our job to help your customers see you in a whole new light.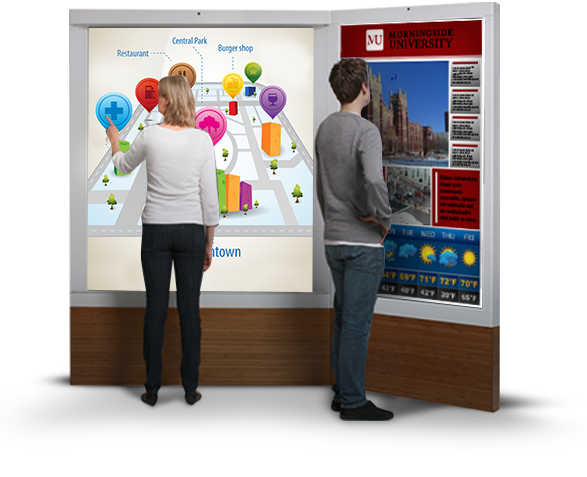 Bring your brand to life with a more immersive interactive experience. Whether it's in a retail setting or sports and entertainment venue, your customers will be captivated with this unique integration of augmented reality and digital signage. MoFoto layers digital content with the physical environment and a branded kiosk to provide a lifelike, virtual image of customers paired with a favorite sports figure, a celebrity, a company mascot or personality in a real world environment—as if he or she were actually there with them. Use MoFoto to increase your customer and fan engagement, elevate the in-store experience, provide incentives and offer gaming interaction. Our digital team will work with you to provide a comprehensive plan from concept development through implementation, ensuring a successful experience that your customer will never forget.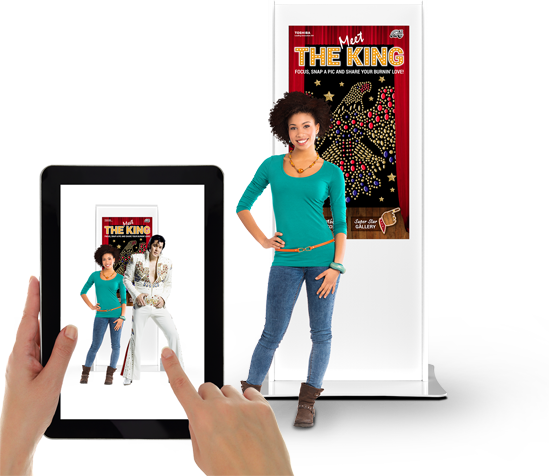 OmniChannel

Experience Manager

San Diego Chargers Case Study
Toshiba's Experience Manager will keep your digital signage up to date and always engaging. A cloud-based solution, it provides sophisticated planning, distribution and management of digital content across a network of displays. Experience Manager allows for simple, real-time deployment from simple play loops to frequently changing content that is hyper-targeted.
Offering a breadth of capabilities to easily deliver and manage communications at a low monthly cost, service plans can be as comprehensive or singular as you need. To ensure maximum uptime, we offer a secure operating system. Once an installation is complete, Toshiba's experts will provide ongoing support to ensure your messaging remains relevant and is current.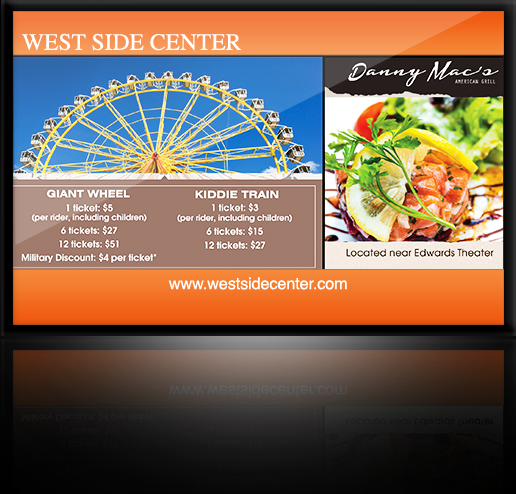 Plan, distribute and manage digital content across a network of displays with this cloud-based solution. Its open architecture makes custom solutions easy without taking up your valuable time, resources or budget. You can be sure your content and messaging are effective with drag-and-drop convenience, customizable dashboards, and rich interactive reports. Administrators have full visibility and control over their network at all times when using Experience Manager, giving them the ability to make adjustments as they see fit.